All of these ads were posted while he was married to Sandra, Wife #7

The first ad below was posted just before Wife #7, Sandra, kicked him out of her home. Keep in mind at that time she knew nothing of him being a serial bigamist and thought he had only been married once. She was looking forward to retiring with Ed Hicks to their property in the Bahamas. Imagine her shock and hurt when she read the ad below!:
AMERICANSINGLES.COM
Nick: Diverscuba
(52160721)
Age: 53 years old,
Man seeking Woman,
Divorced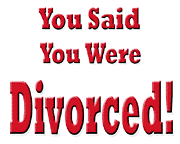 I am a US citizen who is looking for a mate to share a lovely piece of an island with.
I own a lovely lot (WITH MY WIFE!) overlooking the aqua blue Caribbean on Eleuthera Island and am looking for the special someone to share my dream. (NOT)
I love the ocean and warm clear waters of the Bahama Islands. Visiting exploring and living the life I have dreamed of. Want to learn to scuba dive, windsurf, kitesurf or fish virgin waters? Come with me and explore your dream and make mine come true by having you with me. I am retiring from my Federal Government position.
If you assist ($$$)
, we can soon sail on my boat. Are you the one I am looking for? Do you love warm weather, clear warm water and breathtaking beaches? You have a chance to acquire the best tan and enjoy a live of leisure with me. Take a chance and write me. If we don't make a love connection we could become friends and that makes getting in touch with each other a win - win situation.
Personal Info
Username: Diverscuba
Password: ******
Email address: Ed.Hicks@hqda.army.mil
Gender: Man seeking Woman
From: Governor's Harbour, Governor's Harbou...
Age: 53
Last Update: 04/15/2005
Basics
Hair: Black
Eyes: Brown
Height: 6' 4" (193cm)
Weight: 214 pounds (97.0 kg)
Body Style: Athletic/Fit
Activity Level: Very Active
Smoking: Occasional Smoker
Drinking: Socially
Marital Status: Divorced
Children: I have no kids

Zodiac Sign: Pisces
Languages I speak: English
Ethnicity: Other
Religion: Protestant
Grew up in: Monterey, CA
Education:
Master's Degree

Education Emphasis: Engineering
Politics: Unspecified
Occupation: Government/Civil Service/Public Policy
Annual Income: $50,000 - $100,000
Rate appearance: Most Important
Rate intelligence: Medium Importance
Relocate: No
Occupation Description: Analyst
Seeking: Friend, A long-term relationship, Activity Partner
Headline: Outdoors man
Personality
My personality traits:
Compulsive
, Earthy, Easygoing/Flexible/Open-Minded, Eccentric, Friendly/Kind,
High Maintenance,
Sensitive/Nurturing/Loving, Procrastinator, Romantic
My favorite activities: Intimate Conversations, Listening to/Playing Music, Traveling/Weekend Trips/Adventure Travel (
you missed trolling online Ed!)

You are looking for: If you are into warm clear water, love the sun and outdoor life of sailing, learning other water sports, than you are the one. Are you looking for that illusive love of your life?
(because I am NOT IT!)

Interests
My favorite cuisines: American, Barbecue, Cajun/Southern, Italian, Japanese/Sushi, Mexican, Seafood, Soul Food, Spanish
My favorite music: Blues, Classic Rock n' Roll, Country, Easy Listening, Jazz, Oldies, Reggae, Soul/R&B
I like to read: Fiction, Magazines, Non-Fiction, Poetry
My idea of the perfect first date: A lady who belives she is a lady and acts like one. At the same time be pleasing to the eye, looks are very important to me; keeping fit. Spend time enjoying each other, laughing and generally having fun. Talking as if we have been friends for years. That right person will envoke those characteristics in each other.

Leisure and Physical Activities
I like going out to: Comedy Clubs, Live Theater, Sporting Events, Symphony
My favorite physical activities: Biking, Boating/Sailing/Rafting, Golf,
Hunting/Fishing, Jet/Water Skiing, Snorkeling/Scuba Diving, Surfing/Snowboarding/Skateboarding, Swimming/Diving/Water Polo
My perception of an ideal relationship: One that is calm, loving and giving,
especially giving.

I am in love with love.
Us having a life together but will allow each other to have a life of their own. By saying this I mean you need to have things you like to do which does not require anyone else. Have interests which you can participate in by yourself and can share with a loved one.
(please read the "dump" letter he sent wife #6 about her having her own interests!)

What I've learned from my past relationships: You have to give of yourself without reserve
(to ME)
. If you love someone and that someone loves you than you have a chance to make a life with each other.

*********
More ads found after Wife #7 put his butt on the curb. Wall to wall Lies! Compare his answers to the Ad above! He just can't decide WHO he is! He cannot even keep his age straight. By the way, he is not 51...not 52, not 53, not 54,

but 61

. No wait, he's anyone YOU want him to be.
Outdoors type looking for same
Age: 54; Emporia, VA
About Me
Gender: Man seeking a Woman
Marital Status: Divorced

Body Type: Athletic
Height: 6' 3"
Eyes: Brown
Hair: A little gray
Ethnicity: I'll tell you later
Sense of Humor: Friendly
Social Setting: Shy at first, but
warm up quickly,
Better in small groups
TV Watching: Documentaries, Channel Hopper
Smoking: Doesn't smoke
Drinking: Drinks socially
Living Situation:
Alone

Have Kids: Yes - but not at home
Want (more) kids: No
Education:
Post-Graduate

Employment Status: Full-time
Occupation: Technical / Science / Engineering
Income: I'll tell you later
Religion: I'll tell you later
Attend Services: I'll tell you later
Political Views: I'll tell you later
Astrology: I'll tell you later
Languages: English
Interests: Dining,
Family
, Movies, Listening to Music, Outdoor Activities, Reading, Watching Sports, Health/Fitness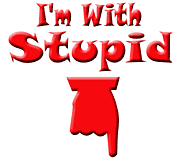 In my own words
Are you one of the few color-blind people living in this part of the country? I am. I come from an area of the country where if you like a person you date or make friends with them. If you have bigoted thoughts towards any race, let's not waste each other's time. People are people and should be treated as such.
I am a professional engineer. I am still working but looking forward to retirement soon.
Let's email each other to see if capability suits us.
How are you going to know what you want or like if you don't take a chance?
Forget those wild dreams of Cary Grant or Sidney Poitier. This is real life and people are real. Are you?
I am searching for a real woman. One that does not exaggerate or tell you the things they think you want to hear. Send pictures of themselves 20 years ago or pictures of someone else
. Being honest is a real virtue. Try it, it really works.

The person I would like to meet must be alive and love the outdoors. I love the water, windsurfing, scuba diving, fishing and walking on lovely local and far away beaches. If you are looking for someone who is caring, loving and in love with love than stop here; you have found him. Now, are you willing to do anything about it.
I am waiting for you (PREDATOR!)
. You won't regret the time spent to touch base with me..............

About My Match
Location: Within 50 miles of Emporia, VA
Age: 48 - 70
Marital Status: Any
Body Type: Slender, Average, Athletic, Fit, A few extra pounds
Height: 3' 0" - 7' 11"
Eyes: Any
Hair: Any
Ethnicity: Any
Sense of Humor: Any
Social Setting: Any
TV Watching: Any
Personality Type: Any
Love Style: Any
Smoking: Any
Drinking: Any
Living Situation: Any
(not picky are you Ed?)
...
Match.com
(Match & YahooPersonals have often been reported to me as having the worst track record for liars, marrieds and cyberpaths. - Fighter)

In Love With Love
(GAG!! this person doesn't know what LOVE IS!)

Seeking Same
I am a: 52 yr old man
(please decide how old you are Ed so we can recheck your birth certificate)

located in: Emporia, Virginia, United States
looking for: 40 to 65-year old woman
within 150 miles of Emporia, Virginia, United States
relationships: Divorced
my ethnicity: No Answer
body type: Athletic and toned
height: 6' 3" (190.5 cms)
sense of humor: No Answer
About me and who I'd like to date:
I am an easy going guy who will allow you to be yourself.
(AGAIN - READ THE 'DEAR JOHN' LETTER HE WROTE TO WIFE #6, Julie, ON THIS SITE)
(I won't try to control you and I expect the same. I am myself and will hope not being phony is what you are looking for; so am I.)
(you are WHO again? WHO is THAT?)
I could easily be a well dressed beach bum. I long for a time when exploration of the worlds beaches will be at hand. Sharing this dream with someone else who is as caring and loving as I am would be my ultimate dream.
Appearance
height: 6' 3" (190.5 cms)
eyes: No Answer
hair: No Answer
body type: Athletic and toned
body art: Wouldn't even think about it
(a DANGER tatoo on your forehead would work)
best feature: A sweet spot not on the list
(yuck!!)

Interests
for fun:

Love the oceans. Like to travel to the Bahama Islands. Scube diving, surfing, fishing. Any activity involving beaches, sand and water. When not at a beach I like to spend time at home, movies or renting DVD's
(porn porn and MORE porn!)
for watching at home.
(you left out writing fictional ads and trolling for middle aged, lonely, trusting, honest ladies with some cash!)

favorite hot spots:

Warm weather and warm water destinations. The Bahamas is high on list since they can be reached with minimal travel. (
the Internet Ed!! remember?)

favorite things:

I love spicy food. Mexican, Tai and other foods which has these characteristics.
last read:
Most of my reading these days are of vacation destinations. My real love in written form remains Science Fiction novels.
(science fiction? like your life story?)

sense of humor
: No Answer
(no no we aren't gonna go there)

sports and exercise
: Cycling, Golf, Swimming, Other types of exercise, Auto racing / Motorcross
(typing emails & IMs with unsuspecting targets... uh, women)
common interests
: Cooking, Fishing/Hunting, Museums and art, New to the area,
(NEW!! LOL!!)
Travel/Sightseeing
Lifestyle

exercise habits: Exercise
(MY EGO)
regularly
daily diet: Keep it healthy (
porn, lies & whatever the woman I am with will pay for)

smoke: No Way
drink: Social drinker, maybe one or two
job: Political / Govt / Civil Service / Military -- I am an Analyst and work for the Fed Gov't.
income: $75,001 to $100,000
my place:
Live alone (cough, choke...)
have kids: Yes, and they live away from home
how many: 2
want kids: Probably not
pets: I have: No Answer
(do all my girlfriends count?)

I don't have, but like: No Answer
I don't like: Reptiles
(BECAUSE YOU ARE A COLD HEARTED SNAKE!!)

ethnicity
: No Answer
If I start out with ethnical concerns I stand a chance of missing out on a very special person. (You might too if this is a concern of yours.)
(Ed, can you please get out a straight sentence? what the heck does THIS MEAN!?)

faith
: No Answer
Same concern as others noted. I don't want to start our with restrictions such as religious views.
(since I have no morals, no shame and I am my god)
education
: Graduate degree
My llife has been spent away from school chums. It is just as well to keep it that way.
Why infuse old things with a new direction. (this one needs to be carved on his headstone someday)

languages
: No Answer
(is lying a language?)

politics: No Answer
About My Date

hair: Any
eyes: Any
height: 3' 0" (91.0 cms) to 8' 0" (244.0 cms)
body type: About average, Athletic and toned, A few extra pounds
(insecure women are the best!)

languages: Any
ethnicity: Any
faith: Any
education: Any
job: Any
income: Any
smoke: Any
drink: Any
relationships: Any
have kids: Any
want kids: Don't want to have kids, Probably not
turn-ons: Skinny dipping, Flirting, Public displays of affection, Erotica
(hard core porn
), Candlelight
(and cash cash cash)

turn-offs: No Answer (there are NONE!!)
perfect date:
Intimate Sensual stroll along the beach, the sunset reflected in our eyes as we hold hands and enjoy the tide
(and he pushes you out to sea)
...
*******
NOW EOPC IS GONNA WRITE THE REAL PERSONALS AD FOR LIEMASTER HICKS!!
About My Next Target
Location: Within 200 miles of Emporia, VA
Age: as long as she's breathing
Marital Status: Any (I have no morals it doesn't matter)
Body Type: like I said, is she breathing?
Height: See above
Eyes: As long as they don't see me for what I really am, it's fine
Hair: whatever, won't be looking at it for long
Ethnicity: whatever, like I said, they are all just .... to me
Sense of Humor: Lots, they are gonna need it when I dump them & defraud them
Social Setting: Not too many witnesses
TV Watching: No crime shows, no news and no Dr. Phil!!
Personality Type: Lonely, Middle-Aged, Depressed, Intelligent but Trusting
Love Style: Will be with any guy who says "I love you"
Smoking: when she figures me out, her head will be
Drinking: oooo a really mindless drunk who gives me her ATM card might be fun
Living Situation: Someplace I can move in and you pay all the bills