(from EOPC Archives, December 2005) - A WORTHWHILE read just for the CLASSIC & TYPICAL B.S. Hicks throws around in these emails!
Ed's first arrest for bigamy (he turned himself in to his attorney) was May 26, 2005. Check the DATES on these emails.... yet he just plows right along. The arrest didn't even slow him down.
-----Original Message-----
>From: "Charles Hicks"

>To: "Samantha"
>Subject: Just arrived home
>Date: Fri, 17 Jun 2005 19:44:28 -0400
>
>Hi Sam

I have been up to my ------- in alligators this week. I did receive your note but was trying to figure out what would be a good time to meet. No, I was not avoiding you.

(I was dealing with my legal troubles, other women, you know all the ED HICKS usual stuff)

That would be the last thing on my mind. I was given a task at work, which has all but consumed me. I know you had company and were busy with daughter and friends and would not mind if I lost myself in my work for a couple days. It seems we can meet at 6:00pm if that would be okay with you. I know I will be spending a long day at work on Monday and would not want to be late. That would be very rude for being late for a first meeting or any meeting.
>
I feel as you do that we have a lot in common and I doubt if conversation would be a problem. Let me know if the time I picked is okay with you. Can I say now that I will make every effort to get there on time. As I said earlier, I have an all-consuming task, which demands ultimate attention. (

DO TELL ED!!!

) If you could send me your phone number where I can contact you in case things get beyond my control I would feel better.
>
I hope your daughter is doing better. I know how children can affect a parent.

(Which is why I barely give a crap about mine)

Also, I hope you talked with your Ex about your possible proposal to sell on San Maarten? Make a decision, which benefits you and what you expect out of a vacation or living location.

So, you are off again. Do you have time to include someone in your life even as a friend? Maybe I will be interesting enough to be included in that circle.

(Again,

classic

predator move - "just a friend" ..... any time for Poor Ole' Ed Hicks?..... jerk)


>
You have a pleasant evening. I do miss talking with you. What happened to the telephone talk first? First you told me I was moving too fast, now the meeting. I don't have a problem with it at all, just wondering what changed your mind.

(Classic again - put the target on the defensive!)


>
>Bye for now.
>
>Ed
******
>>From: "Samantha Harris"
>>To: h4280565@hotmail.com
>>Subject: RE: Wonderful to hear your daughter is out of the hospital
>>Date: Fri, 17 Jun 2005 22:26:58 +0000
>>
>>Ed--
>>
I haven't heard from you about our getting together on the evening of the 20th. I wrote you earlier in the week and asked you to pick a time. So I'm assuming you don't want to meet me, which is fine I suppose. I thought we had so much in common and if a romantic relationship didn't work out we could at least be friends.
>>
>>I'll be heading to the Bethany tomorrow with my friend and plan to return late Sunday.
>>
>>I hope you're well and I wish you the best in your search for love and your future plans.
>>Sam--
*****

>>>From: "Charles Hicks"
>>>To: "Samantha"
>>>Subject: Wonderful to hear your daughter is out of the hospital
>>>Date: Tue, 14 Jun 2005 15:44:39 -0400
>>>
Sam, I was not angry at the line of questions. I was just wondering if we were to begin trying to be friends we should not act like we are lovers. If that happens it will be fine but if it doesn't we should be able to move on as friends. I do understand what you are saying about your past relationship. I know what hurt is but can we insulate ourselves from all possible hurt. Hurt that may or may not come to us in the future. I don't think so. There are no guarantees of finding anyone in this life. I am a man in love with the idea of loving someone and being loved in return.

(PUKE PUKE PUKE)

I know it is a large chore and I may never find it but it does not stop me from looking.

(looking all the time, marrying & still looking, 4-5 women at a time and STILL LOOKING)


>>>
I hope you can now get some rest. I know this entire ordeal has been very stressful on you.

(False compassion... Ed Hicks should write a book on Online Predation)

Now with all the help your family is receiving from other family members, etc. you should be able to get back to work which would occupy your mind for a while.


>>>
It is very hot today. I look forward to fall and summer is not fully here yet. The high humidity adds to the misery of a day like today. I long for the island on a day like today.

(sure, no more legal troubles!!)


>>>
I will close. I think I am being affected by the heat more than I thought. I cannot seem to formulate thoughts. We have had a lot going on at work today which adds stress to the day.


>>>
Have a great day. Get some rest and try to relax. Chat with you soon.
>>>
Ed
******

From: "Samantha Harris"
To: h4280565@hotmail.com
Subject: RE: Hopefully a restful evening for you
Date: Tue, 14 Jun 2005 01:25:50 +0000

Ed--

I'm sorry if I upset you. As I told you before, since that horrible previous relationship that began online, I question.

(Good for you "Samantha" - putting the defensive ball back in HIS court)

I don't mean to box you in at all and insinuate anything. I'm very sorry. >>>>

Have you been shopping around for any sailboats? Do you plan on buying a new or previously owned one? New ones are so expensive and you'd probably be much better off buying a gently used one.

My daughter arrived home this evening from the hospital and her mother-in-law is helping out. My daughter is very sore because she had to have the large incision. The doctor was not able to do the small one that they're doing with so many of the patients today. I'm glad this ordeal is coming to a close and things will get back to normal soon. My daughter can't drive for six weeks though but fortunately her mother in law will be with her the entire time so I can continue to work.
>>>>
I accomplished some work today and tomorrow I should be able to get back into my regular work-at-home routine.
>>>>
I'll take your advice and ask my husband what he thinks about selling the condo in St. Maarten. He left last night on his way back to northern Virginia but he and his wife are having dinner with me Thursday night in Alexandria so I'll inquire then.

(Ed Hicks was probably figuring out how much money he could suck from her with her selling her "condo.")


>>>>
How was your work day? I'm exhausted from baby sitting for so many days in a row. I'm getting too old for this. Have you heard anything from your daughter?
>>>>
Have a good night Ed.
Sam--
******

From: "Charles Hicks"
To: "Samantha"
Subject: RE: Hopefully a restful evening for you
Date: Sun, 12 Jun 2005 20:48:27 -0400
>>>>>
Sam, I think we are looking at the same ad or profile. At age 52 depending on when ones birth date is there can be less than 3 years. If I spend my true time until age 55 it would be 2.5 years. Are the dates that important? Does 6-mos make a difference? If we are just going out for coffee and we share common interests

, would it make a difference even if I were 70 years old?

(again, TYPICAL PREDATOR - justifying his lying to HIMSELF in that comment!)

What I was saying is that if I get fed up I will just leave and retire early. I have a house to build and nothing is dependent on me remaining with the Fed's for the 2.5 years.

(Ed Hicks, like all of them - tries to put the TARGET on the defensive while at the same time NOT ANSWERING THE QUESTION. NO STRAIGHT ANSWER! Predators then hope you will think twice about direct questions in the future)


>>>>>
I understand what you are saying about living in the Caribbean on a crowded island with tourist running all over the place. It would be like me living in Nassau. I would never consider that or other islands with cruise ships coming in and a bunch of tourist. Where Eleu is I can be at almost any island within a matter of a few hours. There is the Fast Ferry and also flights daily to almost anywhere one might want to go. I still have plans for a sailboat, which would put the icing on my
retirement cake. Than moving around the Caribbean would be a matter of packing up and sailing away.

(Just like all of Ed Hicks' life - pack up and "sail" away - no closure, no reason, no divorce - just leave the people in ruin and run!)


>>>>>
As far as me advising you of what you should do about changing locations. I cannot do that. It would be best for you to consult with your Ex or someone familiar with the other islands in the Bahamas or other Caribbean locations. I still don't know how the tax or other monetary implications of living in a Dutch province are as compared to what they are in the Bahamas. The only advice I would give you is to research both and make as informed decision as you can. Visit several times to ensure you are making a decision you can live with.
>>>>>
I am flexible until I get a call from California.


>>>>>
Have a pleasant evening.
>>>>>
Ed
********

From: "Samantha Harris"
To: h4280565@hotmail.com
Subject: RE: Hopefully a restful evening for you
Date: Sun, 12 Jun 2005 23:36:29 +0000
>>>>>>
Ed--
>>>>>>
Thank you for your response and answers to my questions. If you have not become a grandfather yet, would you like to meet next Monday evening? My friend has two cars and I can borrow one to drive to meet you.
>>>>>>
I understand what you mean by wanting to keep yourself "liquid".That's a good business approach if you're planning to retire in a year or so as you say. I am still baffled, Ed, because your post on match.com says you are 52. But you say in the e-mail note you sent to me this evening that you can't retire from the Federal Government until you are fifty-five. That means you would have to work another three years even with the reducation in your federal employee retirement benefits but you say you'll only work another year? Did you make a typo on your ad?

(Again, take note - "Samantha" just throws it right back at him. Good!)


>>>>>>
I believe we could be friends especially since we both love the water and all it has to offer. Your island plans arouse a sense of delight and inner peace in me that's been lacking for such a long time. St. Maarten is very different from what you describe on Eleuthera. I've been considering selling the condo there and finding a quieter place myself. St. Maarten is very small, extremely expensive and becoming too overcrowded. I could sell the condo there and with the equity, I could buy two places elsewhere. What do you think and what would you advise Ed?

(Get Ed to help you spend your money - on him)


>>>>>>
I know you're elated about the birth of your first grandchild. My thoughts, prayers and best wishes are with all of you. Keep in touch about the "grand" event.
>>>>>>
Have a good evening.
>>>>>>
Sam--
********

From: "Charles Hicks"
To: "Samantha"
Subject: RE: Hopefully a restful evening for you
Date: Sun, 12 Jun 2005 17:42:44 -0400
>>>>>>>
Sam, I am glad you have such family support. It is wonderful to have them around when things are tough. It is also great that your Ex has come to help as well. You have a structure, which permits such helpful actions.

(Unlike me - no structure and I could care less about being "helpful")


>>>>>>>
You asked quite a few questions which I thought we would have gotten to by now. I understand your concern since your last relationship went bad on you. I felt as though I was paying the price for someone else's actions. I backed off since it seemed you were guarding against to close a contact. I was not happy about it but I did understand. (

Oh, isn't he CHIVALROUS.... they ALL do this.... GAG!)

I felt you would be worth getting to know even if we just turned out to be friends. I don't have a problem with just being friends at this point.

I just would not enjoy being scrutinized to the point of being bad until I or someone else proves I am not.

More like being guilty until proven innocent.

(Freudian Slip??)

Okay, I am past that stage and am willing to move on if the effort on both our parts are genuine.
>>>>>>>
When I first told you I was not living alone you were confused about that. Let me address that issue so we can either move past it or let it hold us back. I am planning to retire sometime within the next year or so. I have a house to build on the island and paying premium dollar for a house or condo in Alexandria or any surrounding community would not be in my best interest. I have seen housing markets come to a screeching halt in the past. House sales slump to lows, which would keep me here and not allow me to sell and move on in my life. I cannot or will not allow my hopes & dreams to be smothered by market sales of homes. Remaining liquid is the way to control my own destiny. I don't know what to tell you other than that is my decision and it is best for me. My children are grown and are not in the equation now.

(The only one in Ed Hicks' equation is ED HICKS)

I don't' have to provide a home and stability as I had for over 20 years. My thoughts are now to do what I can to ensure a retirement which will allow me to travel and do what I makes sense to me and give me what I have worked for all my life

(which is what exactly, Ed? freeloading off, ruining and bilking women?)

.

I hope you understand and not put me into a box, which is associated with everyone else.
>>>>>>>
Your life with your Ex ended in an equitable sharing of assets and things you both accumulated together. I was married twice. My first, she and I are great friends. Things happened which had no bearing on love or caring. I raised two children from diapers to adulthood. She knows my character and who I am. Just as your Ex feels comfortable with you after a divorce. My second wife is Satan herself. I did not see this but have paid the price but at least have successfully removed the problem from my life

(NOT!!! you evaded justice until now Ed!)

.

Am I cautious, yes? Am I wrapped up in what went wrong and what a mistake I made in judgment, no

(because Ed Hicks is a psychopath with no conscience)

.

I am looking for a friend and if she turns out to be more than it should be a mutual arrangement. I don't want anything from anyone I just would like someone to spend time with and maybe share a life long dream of living in the islands. Being able to pursue the water sports I love and enjoy. This may not answer any of your questions but it might let you know I am not carrying baggage, which would prohibit love, friendship with another person. There is no one perfect for any one person. Without flexibility and a willingness to trust it is fruitless to search for someone to hopefully include in your life. Maybe it is too early for you. I don't know, but again I am willing to see if we can be friends.
>>>>>>>
Now for some other issues you are concerned about. I work for the Army. I have worked for DoD and the Navy during my Fed career. I have twenty-seven years with the Gov't and probably won't remain for 30 years. I can leave when I am fifty-five and that is what I plan to do. Trying to compute and live with a 2% reduction in retirement benefit will not be a deterrent for me leaving. Life is short. Most persons our age are leaving the work place because they understand that fact and realize that when you don't feel good about what you do it is time to move on. (I have reached burnout) Adding stress by remaining will take years off my life

.

(Ed Hicks already deducted about EIGHT YEARS from his REAL AGE)

I am a very healthy individual at this stage of my life and I would like to enjoy what ever is remaining.


>>>>>>
I live about two miles from Old Town off Route One. So I am close to where you would be staying. It would not matter to me if I lived as far away as Richmond, it would not be a problem getting there to have coffee with you. Face to face puts some things into perspective and allows each to view and chat a little with a person. This is innocent and without commitment. I would not be honest if I told you I expected more: I don't. I understand visual acceptance is part of any friendship or relationship. Let's continue with your schedule and see if we can obtain a level worthy of us being just friends. No expectations, just talk. When it is over you can retire to a neutral arena and assess whether you and I can be friends. I will do the same. If that first step turns out to be negative we just thank each other for their time and move on with our lives. I would always wish you the best and know you will find the right person for you. I know I will as well.


>>>>>>>
My weekend was uneventful but enjoyable. I like down time every so often to reflect on life, direction and remaining within myself. They are huge points, which drive us to our goals. I worked a little more on my purposed contribution to the island I plan to live the reminder of my life on. As you might know, most islands in the Bahamas are close to third world. Meaning there is high unemployment, facilities are in most local areas are substandard, etc. My plan is to make the islanders aware of their responsibility to the island they live on and love.

(Ed Hicks making OTHER PEOPLE aware of RESPONSIBILITY? LOL!!)

Clean beaches. Going to remote locations and actually cleaning them up and making all visitors aware it is their responsibility to pack out what they pack in. Not the case at this present time. I have developed a monthly plan, which is in conjunction with the many churches on the island to clean a beach a month. Have islanders take responsibility for informing those who enjoy the beach to help clean it. I have enlisted landowners; heavy equipment companies who will act as land fill maintenance or caretakers for covering the trash and refuge we collect as a result of our beach cleaning efforts. If I affect a few it will be doing something very near and dear to my heart.

(You HAVE, Ed? Predators always try to paint themselves as altruists)

Okay, now you have some idea of who and what I plan to do and close to a time frame of when.
>>>>>>>
I am not a churchgoer and have not been for a very long time. I believe but have not found the right place to practice a religion I can believe in. This is a long story and should be taken as a single issue.

(The Almighty Church Of Ed Hicks hasn't been invented yet)


>>>>>>>
I am heading to California at some point within the next three weeks. It could be tomorrow or the complete term doctors have estimated for the time and date of birth. I will let you know if any of this effort changes plans we have made.
>>>>>>>
Take care,
>>>>>>>
Ed

*******
From: "Samantha Harris"
To: h4280565@hotmail.com
Subject: RE: Hopefully a restful evening for you
Date: Sun, 12 Jun 2005 10:57:37 +0000
>>>>>>>>
Ed--
>>>>>>>>
I will be making my weekly work trip to Washington this coming Thursday and will be staying for a few days with my friend in Alexandria. I was wondering if we could meet for coffee on Sunday evening or the next day on Monday. My friend and I are going to go out of town on Friday for a restful weekend and will return to Alexandria on Sunday after lunch.
>>>>>>>>
You never told me exactly where you live while you are in Washington. You only said you share living quarters with a friend who travels extensively, at least 80% of the time, which was why you never got a place of your own. Where do you live?

(ED HICKS, at this time, was LIVING IN HIS VAN!! and using a Kitty Litter box for a bathroom)

My friend lives in Old Town but I don't know if that would be convenient for you even though you did tell me you were living in some part of Alexandria with your friend, but you never specified which part of Alexandria. Understand these are very important queries for me based on my previous relationship. You told me you were a federal employee but you never told me the specific agency or anything about it other than you were an analyst.
>>>>>>>>
Tell me about your weekend. You know what mine has been like but of course I would not have had it any other way.
>>>>>>>>
Also thank you very much for your sweet note you wrote very early Saturday morning. I see you are a late person. Are you an early riser too?
>>>>>>>>
Have a nice Sunday Ed. Will you be attending church services too?

(Yeah the First Church of Online Trolling for Innocent Victims at the nearest cybercafe)


>>>>>>>>
Sam--
*******
What a guy...he said a prayer........note what he says about them going to visit their Mom and then wanting to go home.....MONSTER.

From: "Charles Hicks"
To: "Samantha"
Subject: Hopefully a restful evening for you
Date: Sat, 11 Jun 2005 00:00:59 -0400
>>>>>>>>>
Hello Sam
I can just imagine how stressful all this is for all of you. I am not the praying kind but did say a prayer that your daughter would be okay. God probably listened to that prayer since it was from a strange voice.

(See, even GOD listens to Ed Hicks!)

I hope the infection clears so your daughter can go home. Most people who are hospitalized would get well sooner and feel better in familiar surroundings. don't know first hand what you are experiencing with your grandson wanting his parents. It does not seem that long ago when my kids were his age they would go visit their mother and after about an hour or so would want to go home. Hang in their grandma; things will get better as the days go on.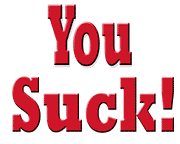 Are you doing okay? We often forget that loved ones need consideration in cases like this as well. Parents go through things harder than their children do when things seem out of hand.

(Not like Ed would know)

You make sure you take care of yourself as much as possible with all that is going on. I wish we were further along in our relationship I would make sure you had a chance to clear your mind, if only for a little while. I agree with you about moving to another plateau in our quest for friendship. I know I want it. We matched up so well when we first met. Those things are still there and should be improved upon. If we analyze things too much we sometimes miss what we were searching for. I don't think that is the case for us at this point as long as neither of us pull back and go into stall mode.
>>>>>>>>>
I had other work done on my van

(your HOME?),

which went okay. The hitch was the wrong one so they had to order another. Well, there goes another trip. That is okay since I am down here quite often anyway.



You are so sweet in your compliments. I will defer some of them to you. You are going through the wringer I wish you well. I look forward to us meeting if only for a cup of coffee.

(So he can start to put you through the

Ed Hicks Wringer

. Predators love women who have been through tough times so they can swoop in and seem like answered prayers - at first!)


>>>>>>>>>
You take care of yourself. Write when you can.
>>>>
Ed
******
>>From: "Samantha Harris"
>>To: h4280565@hotmail.com
>>Subject: RE: Just touching base to how things were going
>>Date: Sat, 11 Jun 2005 01:54:56 +0000
>>
>>Ed--
>>
>>You're so sweet and so thoughtful. It's comforting at the end of a very trying and tiring day to know there's someone thinking of me. Thanks for being there, Ed. I'm keeping my grandson because my son-in-law stays at the hospital with my daughter. I love the little guy but you know how little ones can be especially when they miss their mommy and daddy.
>>
You are so kind and considerate to your relatives, Ed. As I said once before you are a rare find.

("Samantha", you are so BAD!! We hear you laughing!!)


>>
Did you get the hitch installed that you told me about yesterday?
>>
You have a peaceful evening Ed and dream sweet dreams. I'm thinking of you and I think I really might like to meet you soon. What do you think about that?

(sounds thrilling!)


>>




-Sam