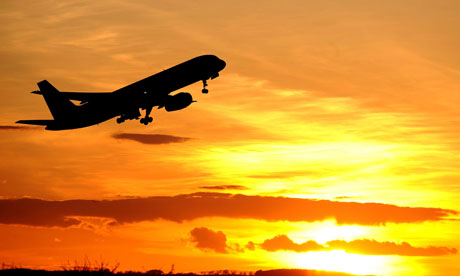 (U.K.) A man who told police

his online girlfriend was going to blow up a plane after she deleted him from her Facebook account has been jailed for 16 weeks.
Stuart Bingham, 38, drank up to four litres of cider before calling 999 and reporting that a woman was boarding a plane with a bomb in the United States.
Police investigated but confirmed the report was a hoax and arrested Bingham at his home

in Bransholme, Hull.
He admitted sending a grossly offensive, indecent or menacing message by electronic communication

at a court hearing at Hull magistrates court in May.
District judge Frederick Rutherford said: "You decided, under the influence of alcohol, to make an emergency call to the police to tell them of a bomb threat, with specific details in respect of the flight path and what was going to happen to the plane."
He added: "I will not ignore what has occurred. As a consequence of what you did, special branch became involved, contact was made with the authorities in the other countries. Because of their quick response at least not a great deal, or any, disruption was caused."
Prosecutor James Gelsthorpe said Bingham made an emergency call to Humberside police and told them a woman was getting on a plane from Detroit to Miami Fort Lauderdale with "something on her she should not get on the plane with".
Gelsthorpe said: "He said it was a 'f***ing bomb'. He said, 'She's going to blow the plane up'."
The report was investigated by Humberside police's special branch, which is responsible for counter-terrorism, and calls were also made to the relevant authorities in the United States.
Bingham told police he spoke to the woman, named as Lawrie Punt, from Ontario, Canada, every day

through the online call system Skype and also communicated with her via Facebook and text messages.
He said they had been in a virtual relationship since May 2011 but had never met.
Bingham admitted making a call to the police but thought he had dialled the non-emergency number and said he could not remember using the word "bomb".
Bingham, who is unemployed and suffers from anxiety and depression, received a caution last year for wasting police time after making around 30 nuisance 999 calls.