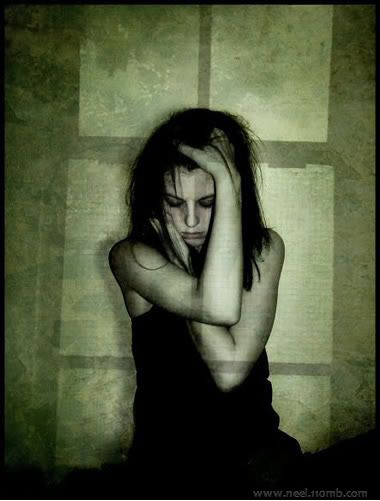 FROM: THE ART OF SEDUCTION


by Robert Greene, published by Viking Books, 2001
1.
The Reformed Rake or Siren
:

People of this type were once happy-go-lucky seducers who had their way with the opposite sex. But the day came when they were forced to give this up — someone corralled them into a relationship, they were encountering too much social hostility, they were getting older and decided to settle down

. . .
These types are ripe for the picking: all that is required is that you cross their path and offer them the opportunity to resume their rakish or siren ways . . .
2

.
The Disappointed Dreamer:
As children, these types probably spent a lot of time alone. To entertain themselves they developed a powerful fantasy life, fed by books and films and other kinds of popular culture. And as they get older, it becomes increasingly difficult to reconcile their fantasy life with reality, and so they are often disappointed by what they get . . .
These types make for excellent and satisfying victims . . . All you need do is disguise some of your less than exalted qualities and give them a part of their dream . . .
3.
The Pampered Royal:
These people were the classic spoiled children. All of their wants and desires were met by an adoring parent — endless entertainments, a parade of toys, whatever kept them happy for a day or two . . . what the Pampered Prince or Princess is really looking for is one person, that parental figure, who will give them the spoiling they crave.
To seduce this type, be ready to provide a lot of distraction — new places to visit, novel experiences, color, spectacle. You will have to maintain an air of mystery, continually surprising your target with a new side to your character. Variety is the key . . .
4

.
The New Prude:
The New Prude is excessively concerned with standards of goodness, fairness, political sensitivity, tastefulness, etc. What marks the New Prude, though, as well as the old one, is that deep down they are actually excited and intrigued by guilty, transgressive pleasures —
once you open them up, and get them to let go of their correctness, they are flooded with feelings and energies. They may even overwhelm you. Perhaps they are in a relationship with someone as drab as they themselves seem to be — do not be put off . . .
5.
The Crushed Star:
We all want attention, we all want to shine, but with most of us these desires are fleeting and easily quieted. The problem with Crushed Stars is that at one point in their lives they did find themselves the center of attention — perhaps they were beautiful or charming, perhaps they were athletes, or had some other talent — but those days are gone . . . Seducing this type is simple: just make them the center of attention . . .
The reward of seducing Crushed Stars is that you stir up powerful emotions. They will feel intensely grateful to you for letting them shine. To whatever extent they had felt crushed and bottled up, the easing of that pain releases intensity and passion, all directed at you. They will fall in madly in love
. . .

6.
The Novice:
What separates Novices from ordinary innocent young people is that they are fatally curious . . . Seducing a Novice is easy. To do it well, however, requires a bit of art. Novices are interested in people with experience, particularly people with a touch of corruption and evil. Make that touch too strong, though, and it will intimidate and frighten them. What works best with a Novice is a mix of qualities . . . They are easily misled by these tactics, since they lack the experience to see through them . . .
mix innocence and corruption and you will fascinate them . . .
7.
The Conqueror:
These types have an unusual amount of energy, which they find difficult to control. They are always on the prowl for people to conquer, obstacles to surmount . . . In matters of romance, the worst thing you can do with them is lie down and make yourself easy prey; they may take advantage of your weakness, but they will quickly discard you and leave you the worse for wear.
You want to give Conquerors a chance to be aggressive, to overcome some resistance or obstacle, before letting them think they have overwhelmed you . . .
8.
The Exotic Fetishist:
Most of us are excited and intrigued by the exotic. What separates Exotic Fetishists from the rest of us is the degree of this interest, which seems to govern all their choices in life. In truth they feel empty inside, and have a strong dose of self-loathing . . . Clearly the way to seduce them is to position yourself as exotic . . . Exaggerate a little and they will imagine the rest, since such types tend to be self-deluders.
Exotic Fetishists, however, do not make particularly good victims. Whatever exoticism you have will soon seem banal to them, and they will want something else . . .
9.
The Drama Queen:
Most often, Drama Queens (and there are plenty of men in this category) enjoy playing the victim. They want something to complain about, they want pain. Pain is a source of pleasure for them. With this type, you have to be willing and able to give them the mental rough treatment they desire. That is the only way to seduce them in a deep manner . . . At the extreme, they can be hopelessly selfish and anti-seductive, but
most of them are relatively harmless and will make fine victims if you can live with the sturm und drang . . .
10.
The Professor:
These types cannot get out of the trap of analyzing and criticizing everything that crosses their path. Their minds are overdeveloped and overstimulated. Even when they talk about love or sex, it is with great thought and analysis . . . Make them feel like Don Juans or Sirens, to even the slightest degree, and they are your slaves. Many of them have a masochistic streak that will come out once you stir their dormant senses.
You are offering an escape from the mind, so make it as complete as possible: if you have intellectual tendencies yourself, hide them . . .
11.
The Beauty
: From early on in life, the Beauty is gazed at by others. Their desire to look at her is the source of her power, but also the source of much unhappiness . . . Most important in this seduction is to validate those parts of the Beauty that no one else appreciates — her intelligence (generally higher than people imagine), her skills, her character.
Of course you must worship her body — you cannot stir up any insecurities in the one area in which she knows her strength, and the strength on which she most depends — but you also must worship her mind and soul . . .
12.

The Aging Baby

:
Some people refuse to grow up. Perhaps they are afraid of death, or of growing old; perhaps they are passionately attached to the life they led as children . . . If you desire to seduce this type, you must be prepared to be the responsible, staid one. That may be a strange way of seducing, but in this case it works . . . Aging Babies can be amusing for a while, but, like all children, they are often potently narcissistic. This limits the pleasure you can have with them.
You should see them as short-term amusements, or temporary outlets for your frustrated parental instincts . . .
13.

The Rescuer
:

. . . Rescuers usually have complicated motives: they often have sensitive natures, and truly want to help. At the same time, solving people's problems gives them a kind of power they relish — it makes them feel in control . . . If you are a woman, play the damsel in distress, giving a man the chance so many men long for — to act the knight. If you are a man, play the boy who cannot deal with this harsh world; a female Rescuer will envelop you in maternal attention, gaining for herself the added satisfaction of feeling more powerful and in control than a man.
An air of sadness will draw either gender in . . .
14.
The Roué
: . . . These types have lived the good life and experienced many pleasures. They probably have, or once had, a good deal of money to finance their hedonistic lives. Roués are consummate seducers, but there is one type that can easily seduce them — the young and the innocent . . .
If you should want to seduce them, you will probably have to be somewhat young, and to have retained at least the appearance of innocence . . .
15.
The Idol Worshiper
: Everyone feels an inner lack, but Idol Worshipers have a bigger emptiness than most people . . . The way to seduce these types is to simply become their object of worship, to take the place of the cause or religion to which they are so dedicated . . . With this type you have to hide your flaws, or at least to give them a saintly sheen. Be banal and Idol Worshippers will pass you by. But
mirror the qualities they aspire to themselves and they will slowly transfer their adoration to you. Keep everything on an elevated plane — let romance and religion flow into one . . .
16.
The Sensualist:
What marks these types is not their love of pleasure but their overactive senses . . .
The key to seducing them is to aim for their senses, to take them to beautiful places, pay attention to detail, envelop them in spectacle, and of course use plenty of physical lures . . .
That is how Cleopatra worked on Mark Antony, an inveterate sensualist . . .
17.
The Lonely Leader
: . . . Lonely Leaders long to be seduced, to have someone break through their isolation and overwhelm them. The problem is that most people are too intimidated to try, or use the kind of tactics — flattery, charm — that they see through and despise.
To seduce such types, it is better to act like their equal or even their superior — the kind of treatment they never get.
If
you are blunt with them you will seem genuine, and they will be touched — you care enough to be honest, even perhaps at some risk. (Being blunt with the powerful can be dangerous . . . )
18.
The Floating Gender
: All of us have a mix of the masculine and the feminine in our characters, but most of us learn to develop and exhibit the socially acceptable side while repressing the other. People of the Floating Gender type feel that the separation of the sexes into such distinct genders is a burden . . .
What Floating Gender types are really looking for is another person of uncertain gender, their counterpart from the opposite sex . . .
If you are not of the Floating Gender, leave this type alone. You will only inhibit them and create more discomfort . . .