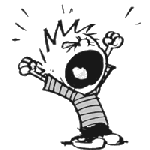 A MAN from rural north Northumberland threatened to

post intimate pictures of his teenage ex-girlfriend online

after their relationship broke down.

The man, who cannot be named for legal reasons, appeared in court in Berwick last week charged with harassing his ex-girlfriend's father and grandmother.

The court heard

he also called her a 'dog' and alleged she was promiscuous in texts

to the 17 year-old's father and grandmother.

Magistrates heard that the 26-year-old,

who pleaded guilty

, had sent the texts and made phone calls to his ex-girlfriend's family after their two-year relationship broke down and she started seeing another man.

James Long, prosecuting, said the girl's family had never approved of the relationship and when it ended he said the defendant sent a text message to her father which said 'your daughter is a dog'.

This was then repeated in other texts the defendant sent to her father over a period of a few days in January.

Mr Long said that

the girl's grandmother also received phone calls and text messages from the defendant, which he said were 'abusive and threatening'

.

He said the defendant then started to threaten the girl's grandmother that if they contacted the police he would post pictures of his ex-girlfriend on the internet.

Mr Long said that the grandmother believed from the threats that these pictures were of a 'sexual nature'.

In other messages to the girl's grandmother, the defendant called the teen a 'dirty little slag' and alleged she slept around.

Mr Long added that

on receiving the first text the grandmother had replied that she was going to contact the police, while the girl's father had not responded to any of them

.

Ian O'Rourke, defending, said that his client and the 17-year-old had since got back together and were planning to move away in an attempt to re-build their relationship.

He said: "The defendant and X are now back together and their take on this is that it is just her family ganging up on him. It's probable that

the truth is somewhere in the middle

.
The context of this case is that X and the defendant had a relationship of in excess of two years. This started when she was 15 and at one stage she was pregnant and last year had a termination."

"It is fair to say that

her family did not approve of the defendant – they did not get on at all

.
"They split up as there was another man involved and then text messages and telephone calls started going between the defendant and X,

essentially being childish and abusive to each other.

The defendant then involved her father in this and it is fair to say on his behalf that there are not that many messages to her dad."

Mr O'Rourke added: "He accepts by his plea that it was quite wrong of him to send the texts to X's father and grandmother at all. They were not appropriate at all and were conducive to harassment.

"The threats about putting photos on Facebook was a two-way thing, as X had intimate photos of him and threatened to put them on Facebook. It does seem rather childish," he said.

The case was adjourned for three weeks for reports.

original article here