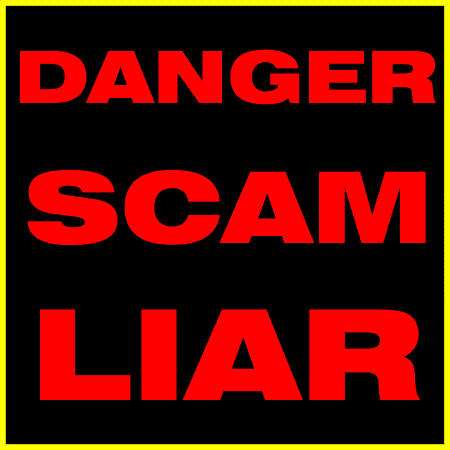 Yet again MORE proof: Stay off all online dating & personals sites. ALL of them are loaded with predators. - Fighter
Carolin Bush wanted companionship, but all the man she met online wanted was financial gain.
And he's still out there on internet dating sites looking for vulnerable women. So the Adrian woman turned to Call 11 for Action problem solver Mika Highsmith hoping to warn others.
Bush thought searching

Yahoo Personals

would be a good idea.
"Being on the computer, you get to weed out the ones you don't want... you are led to believe," Bush said.
She found someone she thought was the perfect match.
"A cute guy, he had a nice description and he was from Detroit."
But it turns out he actually lives in Nigeria -- and he's not looking for love. It seems what he wants is money.
"He needed me to Western Union him $2,000."
Lucky for Bush, she did her research.
"I googled him the week before and came across things that didn't add up."
She knew his stories were bogus and didn't fall for it -- now she's hoping to save others.
"Check them out before you even meet them. Be smart do your research. Don't give any guy any money. Have the guy wine and dine you. Go slow."
Bush has reported the guy to Yahoo Personals but there's no telling how many sites he's on. So if someone you don't know asks your for money, be smart and don't send it.
SOURCE