(This can happen to adults too! And this hoax? was being DONE BY AN ADULT WOMAN!! Their cry, like all victims of cyberpaths is for

JUSTICE NOT REVENGE!

Please read and forward this widely. Our prayers and sympathy go out to Megan's parents.

Our comments are in purple - Fighter)
'No apologies' over teen who hanged herself over failed romance, kin say
By Mike Celizic
The parents of a 13-year-old Missouri girl who hanged herself after a failed MySpace romance — later uncovered as a hoax — say they have yet to receive an apology from the family they blame for their daughter's death. (PREDATORS and CYBERPATHS never apologize! They have no empathy! CLICK HERE TO READ OUR POST ABOUT THE LACK OF REMORSE)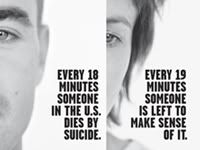 "They've absolutely offered no apologies," Ron Meier told TODAY co-host Matt Lauer on Monday. "They sent us a letter in the mail, basically saying that they might feel a little bit of responsibility, but they don't feel no guilt or remorse or anything for what they did."
Rather, said Tina Meier, the people are upset with her for going public with their story

. Last week, while shopping, she ran into the woman who invented the hoax, Tina Meier said.
"She asked me to stop doing all of this," she told Lauer. "I told her that we would not stop, that we were going to continue for justice for Megan because we knew what they did."

(sounds exactly like these predators - Click on each name for more information):

Even when its done to VULNERABLE adults its WRONG.

How dare you expose their cruelty! Right on Mr. & Mrs. Meier for speaking out on behalf of your child!)
The Meiers' daughter, Megan, hanged herself Oct. 16, 2006.
The Meiers have not named the people because they do not want to identify their teenage daughter, who had once been a friend of Megan's.
After the two girls had a falling out, the mother invented a 16-year-old boy, "Josh Evans," created a MySpace account for him, and made Megan believe he was new in town and thought she was cool.
'Oh, Mom, you don't understand'
Megan, a girl who had battled attention deficit disorder, depression and a weight problem for much of her young life, believed him, despite her mother's warnings to be cautious.
"That was always the talk," Tina Meier told Lauer, repeating the conversations she had with her daughter: "'Megan, c'mon, we don't even know this person. Let's not get too excited.' She'd say, 'Oh, Mom, you don't understand.' So I did talk to her daily about that. But children at this age, they don't think that."
And then the

boy

turned on Megan,

leading a campaign of vilification and online name-calling that ended when Megan took her own life.
For a year, the Meiers kept quiet at the request of both the FBI and local law enforcement officials while they investigated the incident.
Ultimately, investigators told the Meiers that while the hoax was cruel, it was not criminal.

(bull!! It was criminal in intent and hopefully will be prosecuted! They caused someone to kill themselves!)
'Continue to monitor your children'
The case remains open, though, and the Meiers continue to hope that criminal charges can be filed under a federal law passed in January 2006 that prohibits online harassment.
"We are still continuing on with the fight on the criminal and the civil side," said Ron Meier.
The family's story is, Tina Meier told Lauer, a cautionary tale about the trouble that lies in wait for kids on the Internet, a tale made more painful because they had monitored their daughter's Internet use closely and had talked to her about "Josh" and the events that ended so tragically.
"It was monitored highly," Tina Meier said of her daughter's MySpace account. "We had the password. She couldn't sign on without us. We had to be in the room" when she was online.
They have not filed a civil suit against the people who invented Josh, but are not ruling that out.
And they also want to warn other parents and children to beware of people online who claim to be their friends.

(and EOPC warns adults too)
"Continue to monitor your children," Tina Meier told Lauer. "Take an extra step. Ask the question. Look at their computers, know what they're doing. To kids, don't trust anybody online that you do not know is your true friend."
Tina Meier has said that she doesn't think anyone involved intended for her daughter to kill herself.
'Absolutely vile'
"But

when adults are involved and continue to screw with a 13-year-old, with or without mental problems, it is absolutely vile,"

she told the Suburban Journals of Greater St. Louis, which first reported on the case.
Tina Meier said law enforcement officials told her the case did not fit into any law. But sheriff's officials have not closed the case and pledged to consider new evidence if it emerges.
Megan Meier was described as a "bubbly, goofy" girl who loved spending time with her friends, watching movies and fishing with her dad.
Megan had been on medication, but had been upbeat before her death, her mother said, after striking up a relationship on MySpace with Josh Evans about six weeks before her death.
Josh told her he was born in Florida and had recently moved to the nearby community of O'Fallon. He said he was home-schooled, and didn't yet have a phone number in the area to give her.
Megan's parents said she received a message from him on Oct. 15 of last year, essentially saying he didn't want to be her friend anymore, that he had heard she wasn't nice to her friends.
Megan seemed upset
The next day, as Megan's mother headed out the door to take another daughter to the orthodontist, she knew Megan was upset about Internet messages. She asked Megan to log off. Users on MySpace must be at least 14, though Megan was not when she opened her account. A MySpace spokeswoman did not return calls seeking comment.
Someone using Josh's account was sending cruel messages. Then, Megan called her mother, saying electronic bulletins were being posted about her, saying things like "Megan Meier is a slut. Megan Meier is fat."
Megan's mother, who monitored her daughter's online communications, returned home and said she was shocked at the vulgar language her own daughter was sending. She told her daughter how upset she was about it.
Megan ran upstairs, and her father, Ron, tried to tell her everything would be fine. About 20 minutes later, she was found in her bedroom. She died the next day.
Her father said he found a message the next day from Josh, which he said law enforcement authorities have not been able to retrieve. It told the girl she was a bad person and the world would be better without her, he has said.
Another parent, who learned of the MySpace account from her own daughter, who had access to the Josh profile, told Megan's parents about the hoax in a counselor's office about six weeks after Megan died. That's when they learned Josh was imaginary, they said.
Creator of fake account not charged
The woman who created the fake profile has not been charged with a crime. She allegedly told the St. Charles County Sheriff's Department she created Josh's profile because she wanted to gain Megan's confidence to learn what Megan was saying about her own child online.

(she should be charged with MALICIOUS MISCHIEF or COERCION)
The mother from down the street told police that she, her daughter and another person all typed and monitored the communication between the fictitious boy and Megan.

(Why was the mother, an adult, doing this? WHY?)
A person who answered the door at the family's house told a reporter on Friday afternoon that they had been advised not to comment.
Megan's parents had been storing a foosball table for the family that created the MySpace character. Six weeks after Megan's death, they learned the other family had created the profile and responded by destroying the foosball table, dumping it on the neighbors' driveway and encouraging them to move away.
Megan's parents are now separated and plan to divorce.

(STRESS and anger! A few of EOPC's victims are divorced now because what happened - and a handful are the victims of smear campaigns by the exposed predators! At least one of our victims ended up in the hospital and one in court, six divorced and all traumatized - some with PTSD.)
Aldermen in Dardenne Prairie, a community of about 7,000 residents about 35 miles from St. Louis, have proposed a new ordinance related to child endangerment and Internet harassment. It could come before city leaders on Wednesday.
"Is this enough?" Mayor Pam Fogarty said Friday. "No, not by any stretch of the imagination, but it's something, and you have to start somewhere."
SEE THE INTERVIEW WITH MEGAN'S PARENTS.

Parents of MySpace hoax victim speak out
SOURCE
OPEN DISCUSSION BOARD FOR THE MEGAN MEIER CASE
JUSTICE FOR MEGAN
THEY PUSHED A GIRL TO SUICIDE YET FEEL NO REMORSE

JUSTICE4MEGAN
CRUEL MYSPACE PRANK ENDS IN SUICIDE

TELLING LIES: DID FRAUD KILL MEGAN MEIER?
ONE SICKO THINKS 'MEGAN HAD IT COMING'
(may be Lori Drew's site - still unsubstantiated)
VOICES FOR MEGAN MEIER
To Mrs. Drew (the cyberpath/ perpetrator) - you know what EOPC calls someone who has no remorse; plays with minds of others (including a VULNERABLE 13-year old girl); tries to blame-shift, avoids responsibility and calls it "protecting her own daughter" when she, an

adult

,
emotionally rapes
another human being; who's a child? It used to be called

MORAL INSANITY.

It's the same thing EOPC calls the adults who play with the minds of other

vulnerable

adults here and then doesn't have the cajhones to take full responsibility & try to apologize to those they've irreparably harmed: A SOCIOPATH!
WHAT YOU CAN DO!:



Here's a list of the addresses to contact, in order to make sure that Mrs. Lori Drew is punished appropriately by authorities & the business community:
A brief letter to lawmakers, sheriff's department and other people -- even an email or fax -- will show that we will not stand for this harassment, goad them to change legislation to make this kind of online harassment illegal.
Megan Meier is not the first kid or adult to be hurt by online harassment, and she won't be the last. It is the best chance for Lori Drew to see jail time she so richly deserves -- and get her child some counseling.
Write and/or fax a letter to:
Jack Banas, Prosecuting Attorney
Courts Administration Building
Room 601
300 North Second Street
St. Charles, MO 63301
~~~~~~~~~~
Tom Neer,
St Charles County Sheriff Department
101 Sheriff Dierker Court
O' Fallon, MO 63366
Fax: (636) 949-3078
E-Mail: sheriff@sccmo.org
Mrs. Lori Drew, the ADULT woman who started it all, actually had the gall to file a complaint against the parents of the girl she tormented, for destroying a "foosball table" she asked them to hide for Christmas.
The Meier family, when they learned of Drew's harassment of their daughter months after her death, destroyed the foosball table and drove its remains onto the Drew lawn. The police filed a report about the property damage -- but not about Drew's harassment and goading of Meier?!
Tell the police to drop the property charges and file new ones against Mrs. Drew.
~~~~~~~~
Rep. Doug Funderburk
MO House of Representatives
201 West Capitol Avenue
Room 236B Jefferson City MO 65101
Congressman Todd Akin (St. Louis)
District Offices 301 Sovereign Court, Ste. 201
St. Louis, MO 63011
314-590-0029 voice
314-590-0037 fax
EMAIL CONGRESSMAN AKIN
If you're not from Missouri, also write your own senator and representative. Ask them to work on a federal law that would make online stalking, punishable by mandatory community service, mandatory counseling and/or jail time.
HOUSE OF REPRESENTATIVES - CONTACT
SENATORS - CONTACT
~~~~~~~~~~
Ed Weeks
President and CEO
The Saint Peters Chamber of Commerce
1236 Jungermann Road, Suite C.
St. Peters, Missouri 63376
Fax 636-447-9575
Mrs. Lori Drew is a member of this above Chamber. Make sure the Chamber knows that using a business temp to harass someone, albeit a 13 year girl, using their office equipment, goes against all ethics. Ask that Lori Drew and her company's membership be suspended immediately.
~~~~~~~~~~
United States Attorney (Eastern Missouri)
Catherine Hanaway
Thomas Eagleton U.S. Courthouse
111 S. 10th Street, 20th Floor
St. Louis, MO 63102
Fax: 314.539.2309
Carrie Costantin
Assistant United States Attorney
Project Safe Child Coordinator
Cybercrime Task Force
Fax: 314-539-2309
Ask the US Attorneys to take on this case and punish the Drew family for causing this girl's death.
Victims need justice!