By Martin Fricker
He lured pair to flat before attack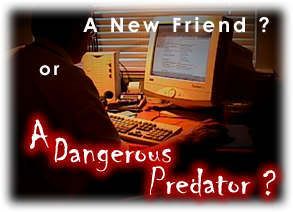 A mother was raped in front of her young son by a man she met on the internet

, police said yesterday.

The victim, 23, and her three-year-old boy were lured to the suspect's flat before she was knocked out and raped.

She had met the alleged attacker - known as "Derek" - on a number of occasions after they contacted each other online.

And she took her son with her when the pair agreed to meet close to the M2 motorway in Kent on Wednesday, September 30.

The woman then went with the mystery man to a block of flats in Sutton, South London.

As she drank a cup of tea, he punched her in the face, knocking her unconscious before raping her. Police said when the victim regained consciousness she managed to flee the apartment with her son.

Specialist officers worked with the victim to create an e-fit of the stocky predator.

And they hope an unusual "eagle design" on the spare wheel of his Land Rover may help track him down. A Scotland Yard spokesman said: "The suspect is described as white, in his late 40s and of muscular build.

"He called himself "Derek" and drove an old green Land Rover with a canvas roof. The spare wheel that is attached to the rear of the vehicle had a cover with an eagle design."



The incident is the latest in a series of attacks that have occurred after meetings arranged over the internet.



Last month, Ashleigh Hall, 17, was allegedly killed

by a stranger she met on Facebook after telling her mum she was staying overnight with a friend.



And police yesterday revealed the trainee nurse - whose body was found on farmland in Sedgefield, Co Durham, 11 days ago - died after being suffocated.

Durham police said the death was "consistent with smothering".

Homeless Peter Chapman, 32, has been remanded in custody after being charged with the manslaughter and kidnap of the trainee nurse.

He is also charged with failing to give a new address under the Sex Offences Act.