The other type of emotionally unavailable man is unavailable due to his relationship (or relationships) with another woman (or women). These guys are never really committed to a woman.

They don't see any relationship as necessarily permanent, including marriage - even if they give lip service to being "deeply committed" to the woman they are with at the moment.



In truth, however,

they don't truly value their intimate relationships or take them seriously, because they are merely "playing,"

even though engagement or marriage hardly seems like something to "play" at. They don't take their relationships seriously because on some level - even if subconsciously - they know they can find someone else who will get involved with them if their current affair ends. What else would cause someone to repeatedly play his future like a crap-shoot without really fearing the outcome?

…It is probably because women keep attempting to get close to him that causes him to keep moving from partner to partner or to keep adding partners. He is uninterested in experiencing or is unable to experience deep feelings of connection with anyone. CHECK!


…What is dangerous about emotionally unavailable men is that they are not authentically emotionally responsive. They are emotionally avoidant.

…Some of these men may have a sexual addiction that fuels their pursuit of rapidly revolving, superficial relationships. Perhaps his sexual addiction takes the form of chronic and compulsive pornography use, a pattern that will diminish a man's normal human responsiveness.

…

be aware that [this type of man] will come across to you as a devoted father and husband or as an upstanding citizen of his community. Never discount the possibility that your emotionally unavailable man may have multiple hidden lives (always the case if he's engaging in clandestine extramarital affairs) as well as being an emotional predator.

For example: emotional unavailability, plus life he keeps hidden from you, his wife or his girlfriend, plus the keen sixth sense of an emotional predator, plus a sexual addiction - help these pathological men thrive at attracting serial superficial relationships.

If he is a sexual addict as well he will have a hidden life of endless porn watching, masturbation, voyeurism, and even using prostitutes.

Many times these men will cover their perversions with heavy involvement in community politics, their church or synagogue or doing volunteer work. And they will make sure this cover is very visible so no one suspects.



Sexually addicted predators will not stop at you, they will go after your friends as well.

They think nothing of telling your friend that you mean nothing to them and that you are possibly "imagining" the relationship. They will tell their wives the same things about you or any other woman they know insisting "she's jealous of us and is obsessed with me."

They are masterful jugglers of time and people.

…a woman's availability itself is a deciding factor… "any port in a storm" will provide adequate distraction from the reality of his life.

Womanizers also look for women who will believe their stories about their home life. Very few of them tell women how happy they are at home, how wonderful their wife is, and how they just really want to have extramarital sex with no strings attached. No, that usually isn't the story line. The story line goes: "

No one has ever really loved me, and certainly not my wife. She nags…

doesn

't appreciate me… hates sex…"



Women take this hook too often. …they will be able to make him

"finally feel loved… listened to… appreciated."

His need is not "

once and for all to be loved

" as much as it is to get laid, be amused and be distracted.



A womanizer may be highly verbal about his relationships. He may share personal information in such a way that women mistake his sharing for emotional intimacy…

He knows well enough that women are empathic to tales of empty and sad relationships…



An interesting point is that almost every woman who told us her story about getting involved with an emotionally unavailable man said

it happened at a time when her self-esteem was low. [She] was coming out of a relationship situation that had damaged her self-esteem (such as being abused or even going through a divorce).

Women accept far more during times of low self-esteem than they do when their self-esteem is sound. A belief that she doesn't deserve a whole, satisfying and healthy relationship is a reflection of how low her self-esteem is. If a man gives a woman who suffers with low-self esteem a little attention… then too often she willingly falls [for him].

The emotional predator is as bad as it gets.

He qualifies as the pinnacle of poisonous and pathological…

He could, in fact, be called the "emotional psychic." That's because it's his ability to intuit and sense a woman's emotional vulnerabilities that places her at risk. Webster's defines predatory as

"having a disposition to injure or exploit others for one's own gain";

it defines predator as

"one that preys, destroys or devours."

That's a good summation of this man. Who but the most pathological among us would set out to exploit, prey on, destroy or devour?



He will hone in on your vulnerabilities and read you. If he likes what he reads, he will follow up by luring you into his scary and dangerous life.



Predators have a natural ability for reading women who are lonely, needy by nature, emotionally wounded or vulnerable. The predator also has his antennae up for women who… have unfulfilled needs in their lives. …

he figures out how he can squeeze into the vacant space in your life and what you need to hear in order to allow this to happen.



…[they] "sense" which woman will make the best target for them. They don't know why they have this gift or how they acquired it. …they have been working women over since childhood.

A predator's intuitive sixth sense is untaught. …an adult's skills can't compete with his abilities to scam, con and conquer.



…emotional predators also fall into the mentally-ill category, usually under the diagnosis of antisocial personality disorder. Most also have hidden lives. When you couple a predator's natural instincts with a lifetime of skills honed by successfully conning, exploiting and injuring women, you have

a man who is nothing short of extraordinarily smooth and capable of horrific dangerousness.



Predators' motives vary. But you can be sure

a predator wants something from you. That is the entire reason for the relationship. …There is something in you that he wants. Maybe "all" he wants is your utter adoration or for you to exalt his ego. …Maybe wants what you can provide to help establish his image so he will marry you ('good family man'). Or maybe …he's most interested in the pursuit and conquest of a woman… If he is a sexual predator, you are a target, whether it be for consensual sex or rape - depending on whichever way it plays out or whatever mood he is in.



A predator does not "need" the relationship.

Early on… the predator is deliberately romantic. Predators are shifting chameleons who can be all things to all women. Predators are smooth as silk. …predators are listeners who will give up very little information until they are sure it will align with your history. …His selection is based on his need and your vulnerability. He knows it's a matter of matching need with need. The more he knows about your needs, the better he can meet them.



He has a nose for vulnerability, so women who have unmet needs "smell" especially good to him. He seeks women who need men who can "sense and know" them on almost a spiritual level. Since he is good at this, he will appear to know you well - and quickly.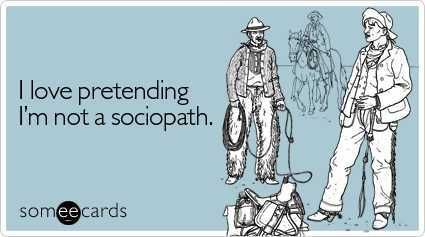 They like women who had absent fathers, angry mothers or neglectful and abusive husbands.

Knowing that many women are trained to believe that people are basically good at heart, predators will present themselves as men of honor and virtue…. But because he is a chameleon, he will listen closely to see if you also need a mentor, an adviser on some topic, a spiritual leader, or a male friend.



During counseling sessions I've had with men who are emotional predators, some have verbalized their targets. One said,
"I look for naive women. I like a certain vulnerability to her -

that she trusts humanity without asking for proof. Maybe she's been hurt a lot so there's a "

woundedness

" to her. That vulnerability makes them believe you, because they need to believe you."

Another said,
"I like the women who have been pounded down by men and those with childhoods that weren't so good. They are particularly easy."

It is important to understand that each predator has developed his own unique style. He has a "type" or two of women he prefers because with those types he has mastered the approach, the dating, and the 'end.' He doesn't have to think very hard if he just uses the profile he's had success with. One predator may prefer recently divorced or divorcing women because he succeeds at playing that angle with them.

… these guys can show a woman they definitely "get it."

They show you all the attention that the jerks you'

ve

been with haven't. They say all the right lines that the men in your past could never verbalize. They are brilliant and insightful about what you need. They seem to know exactly every pain you have suffered.





With more skill than a carnival psychic, the emotional predator can hone in on your every need, sympathize with you in such a way so that you believe you'

ve

met your long lost

soulmate

and sweep you off your feet… He's… more insightful than a therapist. He "knows" you the way no one else ever has.



This guy moves FAST. He's got to -

before you figure out what his M.O. is

. Every woman should be suspect of the relationships that seem to be traveling in the fast lane on the super-highway of emotional intimacy.

A predator needs to keep you so euphoric with compliments and lover's talk that you

aren

't listening, or paying attention. He is dripping with sincerity and clinging to every word you say. A predator wants to consummate the relationship with you right away, because time is against him.





To move the relationship along and be indispensable to you, he must act helpful, comforting and generous.

Since he is working against the clock, he must find out what you need and then meet that need.



While listening to you and observing you, he will glean a lot of information about your hobbies, interests, spiritual beliefs and value systems. He is the original identity thief. He uncovers and uses for his own purposes everything he can about what makes you - YOU.

He will find you amazing, beautiful, bright and talented - like no one he has EVER met before. He will align how he portrays himself with your needs and also your interests until you feel like you are looking at your twin.

Finally,

another way predators succeed with women is by preying on their compassion.

Once a woman is in the grip of a predator, anything can happen.

[Once a woman sees their stories] for the crock they are and bust them for their fake opinions with them, they will try and turn the table and make it seem it was the woman who had emotional problems!



(the original was written in the male gender; your predator may be female)