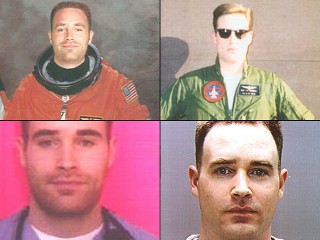 ABC's Primetime: Crime this week broadcast the story of Jeffrey Marsalis
(7/15/09) an online predator and serial rapist. One of his hunting grounds of choice? Match.com
We are only sorry that ABC didn't call him what he appears to clearly be: A Narcissistic Psychopath.
"I have to say that I am highly driven, and I am looking for that special someone that has the same qualities. ... I am also looking for a woman to be a leader and take the initiative and make things happen for herself, and not blaming others for incidentals that might happen along the way during the pathway of life. ... If you want to be my copilot on the magic carpet ride it's carry on only, that means no stop signs, no stop lights, and throttle up."

-- from Jeffrey Marsalis' Match.com profile



"Let me make something very, very clear to you," Marsalis said after the case's conclusion. "I have never drugged anybody. I have never raped anybody. I have never forced myself on anybody. Ever."
CLICK HERE TO SEE THE FULL SHOW - THIS IS A MUST WATCH!!