A federal judge has tentatively rejected two motions to dismiss charges against a woman in a MySpace hoax that allegedly led to a 13-year-old girl's suicide.
During a hearing Thursday, U.S. District Judge George H. Wu said he intends to take more time to consider a third motion to dismiss the case against Lori Drew of O'Fallon, Mo. She is accused of helping create a false-identity account on the social networking site and harassing her young neighbor with cruel messages.
The girl subsequently hanged herself in 2006.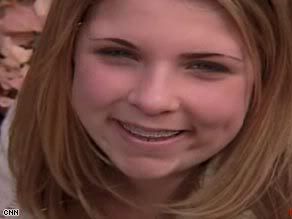 Drew has pleaded not guilty after being indicted by a federal grand jury in Los Angeles.

A defense attorney previously argued that prosecutors are bending a cyber crime statute to prosecute his client on charges of conspiracy and accessing computers without authorization to get information used to inflict emotional distress.
Wu set an Oct. 7 trial date.

SOURCE