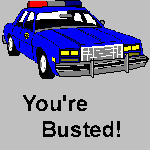 He escaped trial in Fairfax County this year, but now he faces a case in Chesapeake
BY PAUL BRADLEY
TIMES-DISPATCH STAFF WRITER
From: THE RICHMOND-TIMES DISPATCH
An Alexandria man who has been married seven times in the past 40 years was indicted yesterday by a Chesapeake grand jury on a bigamy charge.
Charles Edward Hicks, 61, was charged with marrying a former Chesapeake woman, Julie Flint, in 1997 while he was still legally married to Rose Marie Sewell. Flint was Hicks' sixth wife, Sewell his fifth.
According to court papers and marriage licenses, Hicks married Flint on April 15, 1997. His divorce from Sewell, whom he wed in 1995, did not become final until May 6, 1997 -- three weeks after Hicks and Flint exchanged vows.
Bigamy, a rarely invoked crime in Virginia, is a felony, punishable by a minimum of two years in jail and a maximum of 10.
Marriage licenses and divorce decrees show that four of Hicks' marriages overlapped, taking place while he was married to someone else. The indictment handed up by the Chesapeake grand jury marks the second time Hicks has been indicted on a bigamy charge in Virginia.
In July, Hicks was indicted by a Fairfax County grand jury on that charge. But he avoided going to trial, slipping through a loophole in Virginia law.
Hicks was charged in Fairfax with marrying his seventh wife, Sandra Goldin, in 2003 while still married to Flint-Hicks. But a quirk in Virginia law led prosecutors to drop the charge.
Under Virginia law, if someone who is already married weds a second time, the two-timer is guilty of bigamy. But that second marriage is considered invalid. That means legally speaking, Hicks and Flint-Hicks were never husband and wife. That, in turn, made the Hicks-Goldin marriage legal, leading Fairfax prosecutors to drop their case against Hicks.
Fairfax prosecutors then contacted Chesapeake prosecutors, urging them to consider charging Hicks.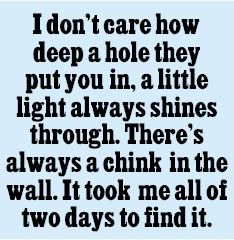 Goldin, who has been pressing authorities to prosecute Hicks, said she was pleased that he had been indicted.
"I am hoping he will be incarcerated and this will stop him from victimizing other women," the Fairfax woman said. She has filed for divorce.
Hicks' many marriages will be featured next week on an episode of the "Dr. Phil" television show. (to air 12/12/05)
Contact staff writer Paul Bradley at pbradley@timesdispatch.com or (703) 548-8758.